Welcome to our global equities blog
Our global equities blog lifts the lid on what we do and shows you how our investment engine works. From describing company visits and snapshots of the work we do, to exploring the major themes and trends shaping markets.
3D vision: why decarbonisation, defence and deglobalisation are here to stay
Natasha Ebtehadj looks at three themes that will likely endure following the events of the past month in Ukraine
Pauline Grange interview: sustainability and investing
Global equities portfolio manager Pauline Grange talks about sustainability, her approach to investing and how she goes about identifying companies.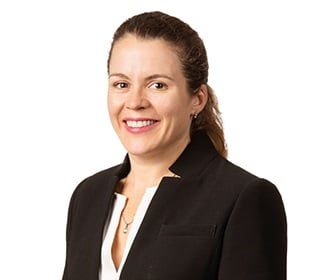 Pauline Grange is a portfolio manager within the Global Equities team. She took up this role in 2007 and is currently lead portfolio manager of the Threadneedle Global Sustainable Outcomes and Threadneedle World Equity strategies and deputy portfolio manager of the Columbia Select Global Equity fund. She also heads the telecoms and utilities sector research team and is the deputy head of the technology sector research team.
Before joining the company, Pauline was a global equity portfolio manager for Investec Asset Management.
Pauline has a Bachelor of Business Science (Honours) in Finance from the University of Cape Town. She also holds the Chartered Financial Analyst designation.
Millions of people around the world rely on Columbia Threadneedle Investments to manage their money. We look after investments for individual investors, financial advisers and wealth managers, as well as insurance firms, pension funds and other institutions.
Columbia Threadneedle Investments has a comprehensive range of investment funds catering for a broad range of objectives. 
We offer a broad range of actively managed investment strategies and solutions covering global, regional and domestic markets and asset classes.