We believe that our employees serve as the cornerstone on which we build successful outcomes for our clients and other stakeholders. We strive to be a values-led organisation that attracts, nurtures and retains top talent.
As an investment manager, we are responsible for managing the financial assets of individuals, pension and sovereign wealth funds and corporations around the world. In this important role, it is imperative that our people reflect Columbia Threadneedle's values of Client Focus, Excellence, Integrity and Respect.
One of our strategic goals is to increase inclusivity and diversity throughout our workforce. By creating an inclusive environment that values ideas and perspectives from a number of backgrounds, we leverage the varied skills and insights of our people to identify and develop the best ideas solutions and opportunities for our clients.
Columbia Threadneedle Investments' EMEA senior leadership team comprises a broad group of leaders from across all parts of our business. Their remit is both our regional strategic and commercial imperatives, centred on our clients, markets and employees, whilst maintaining a strong risk and control environment. This leadership group is more than 15 people and includes those below who represent our client, investment and most senior leadership.
Global Chief Operating Officer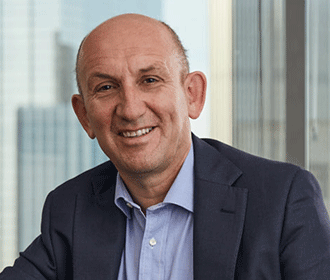 Global Chief Operating Officer
David Logan is responsible for ensuring operational teams and processes consistently deliver within the context of our business, risk management and client service objectives. He joined a predecessor firm in 2006 and has held roles within finance, distribution and operations. Prior to this David worked as an accountant for 17 years.